สถาบันการศึกษาและโรงเรียนในออสเตรเลีย หลักสูตรระยะยาว
สถาบันการศึกษาและโรงเรียนในออสเตรเลีย (Australia)
School List
Back
Avalon College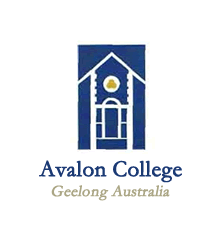 www.avaloncollege.vic.edu.au
Address: 480 Avalon Road,Lara, VIC, AUSTRALIA 3212
School Type: Co-educational English language boarding school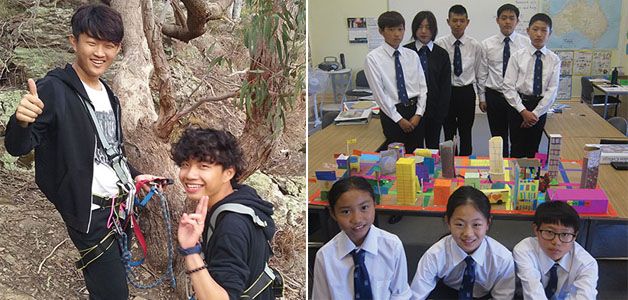 Embassy English
Embassy English
Cricos Provider No.:  01682E
Address:
• Australia – Melbourne, Sydney, Brisbane and Surfers Paradise
• UK – Brighton, Cambridge, Oxford, Hastings, London Greenwich and Central London
Website: http://www.embassyenglish.com/
Philosophy and Special Features
Embassy English has 18 campuses in many countries: Australia, New Zealand, United Kingdom and Unites States and have been teaching English for over 40 years. Our teachers are continuously trained in the latest technology and methods to help the students learn better. Every Embassy Study Centre is equipped with the latest learning technology in classrooms and online.
Whether you are learning English to get a better job, to go on to a university or in order to travel, we will help you succeed. We can also give you advice about university and your career. After a busy day of learning you can take part in lots of different activity programmes organized by Embassy in the evenings and on weekends. Embassy is an award-winning school. We were named 'International Chain School of the Year' by the Language Travel Magazine (LTM) in 2007, 2009, 2010 and 2012.
Location
Located in CBD and not far from the public transportations.
Courses
• General English
• Business English
• Exam Course
Accommodation
Embassy can provide safe and secure accommodation for our students both Homestay and Residences.
Hawthorn-Melbourne
Hawthorn – Melbourne
Cricos Provider No. : 02931G
Address : 442 Auburn Rd. Hawthorn VIC 3122
Website :http://www.hawthornenglish.com

Philosophy and Special Features
Hawthorn – Melbourne is an English educational centres under the University of Melbourne and has been opened since 1986. It is considered to be one of the earliest English language centres and largest in Australia. The institute is surrounded by lush greenery and excellent facilities such as large computer rooms, dining rooms, game rooms and much more. The education quality has also been recognized by students worldwide.
One of their most popular programs is the High School Preparation Program which specializes in helping international students prepare for an Australian high school. The course focuses on group work and cooperation amongst the students. The aim for the program is so they can be fully equipped and prepared to study and live in Australia.
Location
Hawthorn – Melbourne is 8 kilometres from Melbourne city. Students can commute by taking the train and walking to the centre directly.
Available Courses
Students can choose from the following available courses
General English
English for Academic Purposes
High School Preparation Program
University of Melbourne English Language Bridging Program (UMELBP)
Master of English  in  a Global Language
IELTS Preparation Program
Cambridge Exam Preparation Programs (FCE and CAE)
English for Business
Upon completion of the course, each student will be issued a certificate of participation which will also show the students level of English.
Accommodation
Hawthorn – Melbourne provides Homestay accommodation for its students through an extensive selection process. The centre's staff will also help take care of accommodation, housing and counseling at all times.
Support Services for International Students
Hawthorn – Melbourne has a large library full of English books which are beneficial for the students. In their spare time, students are welcome to read or research topics of interest to develop their language skills. Each month, the centre also holds an excursion where students will have the opportunity to meet new friends from other countries and also travel.
Holmes Institute
Holmes Institute
Cricos Provider No. : VIC 02639M, NSW 02767C, QLD 02727M
Address : Brisbane, Melbourne, Sydney, Gold Coast, Cairns
Philosophy and Special Features
Established in 1963, Holmes has a reputation of being an excellent quality education provider, a warm atmosphere with trained staff and teacher, mostly who are trained CELTA graduates.
Location
Holmes has presence in various cities like Brisbane, Melbourne, Sydney, Gold Coast and Cairns. High School is provided in Melbourne and Sydney campuses. All Holmes campuses are located in the city centre and easily accessible.
Curriculum and Qualifications
Holmes Institute offers a High School Preparation course which helps preparing young students for studies in Australian schools. The program is designed for students in each age group and Business level in Year 11-12. Students will be able to select from either the Melbourne or Sydney campus. The program also offers general English courses, vocational courses, undergraduate courses and master's degree course.
 Accommodation
The option of Homestay is also provided for the students. Homestays have high security and provide easy access.
Support Services for International Students
For international students, Holmes provides a 24 hour assistance service for finding accommodation, airport transfers, staff counseling regarding health and living conditions, and also for educational purposes.
Melbourne Language Centre
Melbourne Language Centre
Cricos Provider No. : 00071G
Website : www.melblang.com.au
Address : 252 Lygon Street, Carlton, Melbourne, VIC 3000
Philosophy and Special Features
Founded in 1988, Melbourne Language Centre (MLC) is a private language school and excels in their High School Preparation program. This program builds a language foundation for students who are looking to attend high school in Australia. MLC staff are all experienced in caring for international students and understand all language problems and difficulties that the students experience.
Location
Students can select the 3 campuses, City Campus, Carlton Campus and Box Hill Campus.
Curriculum and Qualifications
MLC's High School Preparation program features a general English course and also a course for English for Health professionals.
Pathways to School
MLC's High School Preparation allows direct entry into the following school:
Alphington Grammar School
Billanook College
Brighton Grammar School
Carey Baptist Grammar School
Caulfield Grammar School
Firbank Grammar School
Ivanhoe Girls' Grammar School
Lauriston Girls' School
Stott's College
Trinity Grammar School
Wesley College
Westbourne & Williamstown Grammar
Whitefriars College
Ozford College
Ozford College
CRICOS Provider Number: 02427A
Website:  www.ozford.edu.au
Address: 42-46 La Trobe Street, Melbourne, VIC, AUSTRALIA 3000
School Type: Co-educational, Day school

Philosophy – Special Features, Brief history
Ozford College offers curriculums for Year 10 until Year 12 in General English, Diploma in Business Administration, Accounting, Information Technology, Multimedia and Hospitality Management. Ozford's staffs are always there to closely assist the students. The courses don't only focus on academic knowledge alone, but also provides practical learning so students are able to apply it in real life.
Location
The school is located in the heart of Melbourne and easily accessible by bus, train of tram.
Curriculum and Qualifications
Ozford College offers Victorian Certificate of Education (VCE) for students who want to study at a university or a vocational diploma. For the VCAL program, students looking get a Diploma, students can choose between Business/Humanities Stream or Maths/Science Stream.
Entry requirements for overseas students
Students will need to have score of IELTS 5.0, English language proficiency standards together with grades from their current school. If the students do not have the required IELTS 5.0, they are able also to study English at Ozford College language institute to further improve their English language proficiency.
English Language Support
The school also offers English as a Second Language (ELS) program as well which is specifically designed for students who don't use English as their primary language of communication. The course is designed and focuses on having as much student participation in class as possible with experienced teachers who are knowledgeable with international students.
Accommodation
The school offers Homestay accommodation and dorms which are shared with other students.
Support Services for International students
Ozford College provides assistance for all international students including an orientation for new students. Support services include staff who can also speak 2 languages in addition to English together with a phone number to contact our staff 24 hours. Staff will also help look for accommodation and provide airport transfer services, counseling in health and daily living, and extra-curricular activities.
Perth College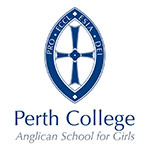 www.perthcollege.wa.edu.au/
School Type: Girls' Day and Boarding School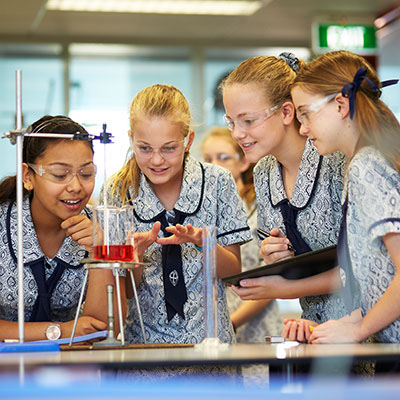 Phoenix Academy
Phoenix Academy
Website : www.phoenixacademy.com.au
Address : 223 Vincent Street, West Perth Western Australia 6005
School Type : Co-educational English Language Day School
Philosophy and Special Features
Phoenix Academy was established in 1989 and is the only English language school in Perth. The academy is also recognized and renowned in the field of teaching English, preparing students for studying in High School. Phoenix Academy is in Pert, Western Australia where currently there are international students from over 30 countries. Opened for 25 years, the academy has equipped with modern technology and classrooms that give a friendly atmosphere. Each classroom has a maximum of 12 students.
Location
Phoenix Academy is located just 10 minutes from the centre of Perth.
Curriculum and Qualifications
The High School Preparation course will take around 2 – 48 weeks depending on the level of English proficiency for each student. Near the end of the course and before attending high school, each student is required to take a pass a language test which determines if they need more language classes or if they are able to go to High School. The also has Cambridge Examination Course, EAP, English for Business Purposes, Global Business Skills and Diploma of English courses available.
Accommodation
The academy will help find and provide Homestay for students or they can choose to stay in the shared dormitories with other students.
Pathways to University
Year 11/12 curriculums will enable students direct entry into the 1st year of college at the following Universities, Curtin, Murdoh, Monash, Edith Cowan, La Trobe and many more.
Accommodation
Homestay accommodation is available for students where the families will be chosen by Phoenix Academy. During the course, students will be able to improve their English and learn about the Australian culture as well.
Support Services for International Students
Phoenix Academy is well-known for their care of their international students. The school provides support services for international students, including orientation, assistance in opening bank accounts, academic advisors etc. The school also provides a Thai assistant present at the school.
SACE
SACE ( South Australia College of  English )
Website : www.collegeofenglish.com.au
Address : South Australia, Tasmania, Queensland
SACE Adelaide – CRICOS Provider No. : 00094M
SACE Hobart –  CRICOS Provider No. : 01758A
SACE Whitsundays – CRICOS Provider No.: 02500
Philosophy and Special Features
South Australia College English (SACE), founded in 1987 is a English language institution with a global reputation and a member of the International Association of Language Colleges. Courses in SACE have a high standard of quality, variety and are changeable according to the needs of the students. Teachers and lecturers are knowledgeable in their respective fields and only handle a small classroom at a time, thus creating a friendlier and a more fun environment. This helps to excel the development English effectively.
Location
SACE is open in the following cities:
Adelaide (State of South Australia)
Hobart  (State of Tasmania)
Whitsundays (State of Queensland)
Pathways to School
High School Preparation courses at SACE can be used to enter the following schools:
Westminster School
Rostrevor College
Loreto College
Concordia College
Scotch College
Fahan School
The Hutchins School
St Michael's Collegiate School
Scotch Oakburn College
Elizabeth College
Claremont College
Proserpine State High School
Accommodation
SACE provides Guardian services and Homestay services for international students.
Support Services for International Students
International assistance includes orientation, school counselor and more.
St Hilda's School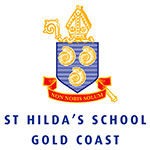 www.sthildas.qld.edu.au/
School Type: Gate 2, Cougal Street Southport Queensland 4215


TAFE NSW
TAFE NSW
Website : www.detinternational.nsw.edu.au
Address : PO Box 707, (827 – 839 George Street) Broadway NSW 2007
CRICOS PROVIDER NO. : 00591E
Philosophy and Special Features
TAFE NSW is an educational and professional training centre managed by the government in the State of New South Wales and has the largest campus in Australia. TAFE NSW Institute is accredited by the Australian Education Council and puts emphasis on teaching practical applications together with theory taught by highly qualified and specialized teachers.
Location
TAFE NSW has four campuses for English preparation courses:
Hunter Institute – Newcastle
Northern Sydney Institute – Crows Nest
South Western Sydney Institute – Liverpool
Sydney Institute – Ultimo is located in the centre of Sydney near China Town and Central train station. Both transport by bus and train are available.
Curriculum and Qualifications
TAFE NSW offers a variety of unique English programs only offered here. Bachelor's Degree and Certificate/Diploma courses available as well.
Pathways to School
English Preparation for High School programs at TAFE NSW allow direct entry into the following government schools in the State of NSW.
Support Services for International Students
Various services are available for International Students at TAFE NSW. Services for assistance include providing of accommodation, airport transfers, counselors and more.
TAFE WA
TAFE WA
Website : www.eti.wa.edu.au
Address : 2nd Floor, 166 Murray Street WA 6000
CRICOS PROVIDER NO. : 00020G
Philosophy and Special Features
TAFE WA is an educational institution under the government and has one of the largest campuses in Australia with a total of 44 campuses, fully equipped with modern technology such as internet, complimentary electronic library where students can use to develop their knowledge and English language.
Location
TAFE WA has 2 English campuses:
Central TAFE (in the centre of Perth)
Swan TAFE (7 kilometres from Perth and close to Curtin University)
Curriculum and Qualifications
Courses at TAFE WA focus primarily on practical learning and real life application. Courses start in January, March, May, July and October. Students are also able to select from the 250 subjects they want to enroll.
Pathways to School
English courses for high school provide direct entry into all government schools in the state of WA.
Accommodation

 
The institute has a department especially for Student Housing Services which provides reasonable accommodation for students.
Support Services for International Students
International student services provided by TAFE WA include orientation, accommodation services, airport transfers, counseling and more.